Trips Payment
Because of the commitments we have to give the various venues and houses we are visiting, as well as to the coach companies we use, we are now trying to get to a situation where all future trips are paid for in advance.
By using the payment options below you can now use your Credit or Debit card to pay.
If you still wish to pay by cheque or with cash, please make contact with David Grant the trip organiser on 01885 482565 or by e-mail to: d_grant@btinternet.com
——————————————————————————————————————————————————-
Wednesday 10th July 2019
Coach Trip to Bath, a UNESCO world heritage site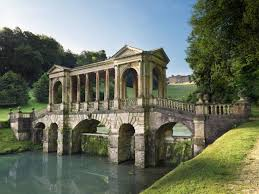 Meet up at the Conquest Car park at 8.30AM. Returning home around 6.00PM.
Much to see including roman baths, Hershel museum of Astronomy, Museum of Architecture, Beckford Tower and many more museums, plus the fabulous Georgian town itself.
Coach fee £25.00 per person return.
Early bird price £20.00 if before the 1st June
You can now also pay by Direct Debit using our GoCardless payment system.
If you would like to pay using this method then go here:  https://pay.gocardless.com/AL000277QXD4QZ
or by cheque made payable to Bromyard & District Local History Society and sent to -The History Centre, 5 Sherford Street, Bromyard, HR7 4DL
When you click on Add to Cart you will be taken to the PayPal Payments pages.  Here there are two options which you can choose from.  The yellow PayPal Checkout button if you already have a PayPal account, or alternatively if you wish to pay by card and do not have a PayPal account, then click on the lower grey button which says Checkout.  This button will allow you to use your existing credit or debit cards.  Once your payment has gone through, you will then be taken to our Trips Payment Thank You Page. This just confirms that your payment has been received by us.