Current Exhibition
Bromyard & District Local History Society
Exhibition 2019
"UPSTAIRS, DOWNSTAIRS"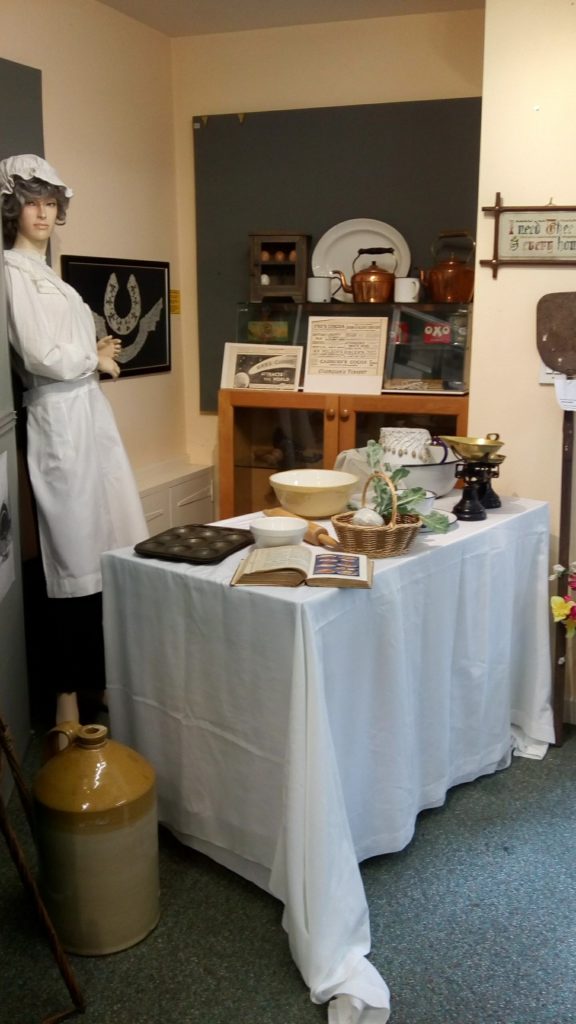 at
THE LOCAL & FAMILY HISTORY CENTRE
5 Sherford Street Bromyard
JUNE 2019 – MAY 2020
This exhibition concentrates on the lives of the servants and their masters during the Victorian and Edwardian era.
One and a half million British people worked as servants at the beginning of the Edwardian era, that means one in four people were employed as a domestic servant, and most were women.
Servants often worked seven days a week, from as early as 5 am until as late as 10 or 11 pm, for very low wages. They were occasionally given a half-day off once a week, but sometimes employers didn't allow even that. Most servants did not work in big stately homes full of fellow workers and camaraderie, but in a middle class town house or farm as the only servant. Instead of enjoying a lively dinner after serving the family upstairs, these servants would live and eat alone.
Kitchen maids salary was slightly more than that of the scullery maid and would have worked from 6.30am until 9.30pm with one afternoon off per week. The kitchen maid ranked below a cook and above a scullery maid. An experienced kitchen maid is an assistant cook.